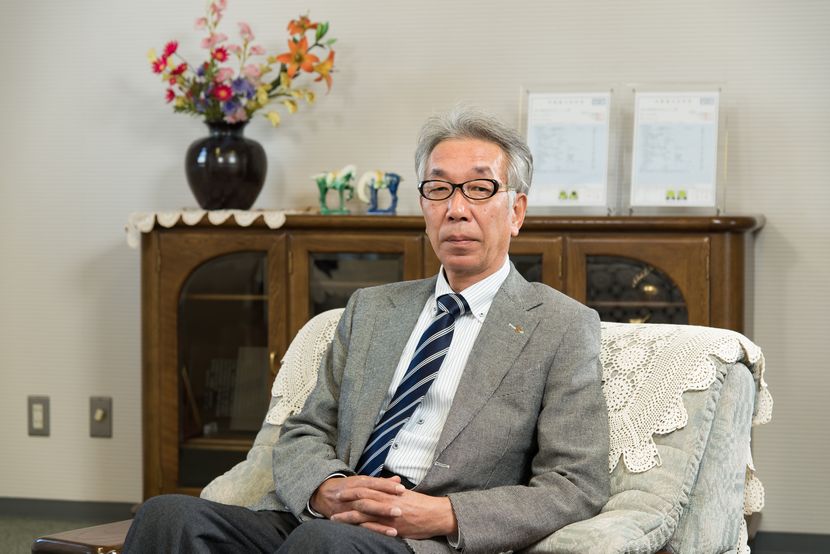 Toyama Prefecture, which we founded, has rain and snow days for almost half of the year. Toyama Prefecture is one of the most rainfall areas in Japan. At the time of foundation in 1925, we started making "Bangasa" which were used to protect against rain, incorporated Kaji-Shoten Co., Ltd in 1950, started making rainwear instead of "Bangasa". In this way, we have grown with the times.

Our management principle is "We respond to changes with global perspectives, grow richness of spirit and build good relationships, and realize coexistence and co-prosperity. At last, we aim to make cycle of virtue happen in reality". We aim to satisfy all of our customers by releasing products in a timely manner with four strengths "planning and development", "production management systems", "analysis" and "effective proposals".

We opened e-commerce website "Ametohare" in 2019. We have started a new challenge with the concept of selling clothes which is available for both rainy and sunny day. We have also started Crowdfunding and offered product information on our website.

We have been delivering "comfortable daily necessities" to our customers for about 100 years since founded. In addition to the technology and the knowledge we have acquired, we will not forget the spirit of challenge, always be aware of the importance of compliance, comply with laws and social norms, respect human rights. We will strive to further improve our corporate value as a company that keeps contributing to people's lives and society.