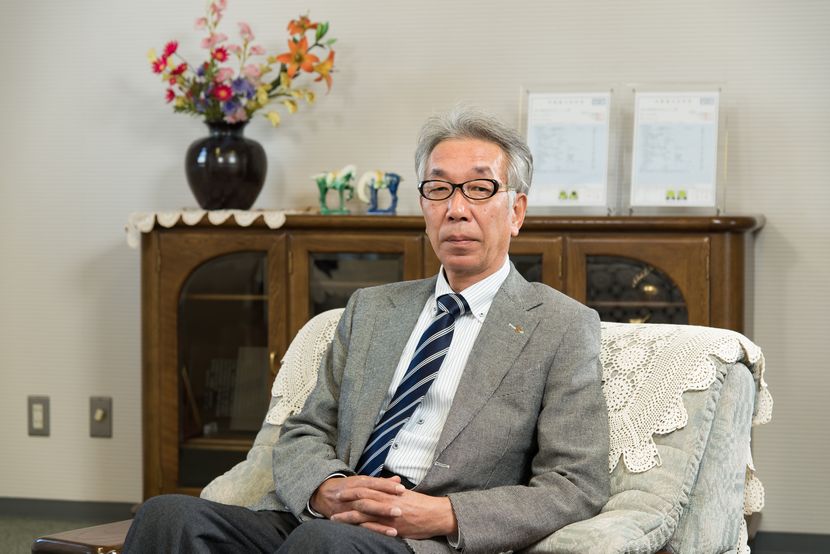 Our history dates back to 1925, when we started making tradiational Japanese umbrellas. Kaji-Shoten Co., Ltd. was established in 1950. Our company has grown with the development of rainwear, and since our foundation our motto has been cycle of virtue.
Our strengths are in planning and development and production management systems as a manufacturer, and analysis and ideas. as a vendor. We have opened the way for suggestion and creation by putting those four strengths together. It has always been our aim to satisfy all of our customers by releasing products in a timely manner.
In 2015, we formulated a mid-term plan (2016-2017), called Seventy Plan. This plan seeks to merge and aquire design companies, setting up the third major business following rainwear and workwear, which will make it possible to increase the market share in major DIY stores and workwear shops, and extend the market in online shops.
We will always try to supply comfortable daily necessities for our customers, and do our best to enhance our corporate value.
President and Chief Executive Officer
Koichi Kaji
Management Philosophy
Our management philosophy is cycle of virtue.
The center of the circle is happiness.

We respond to changes with global perspectives, grow richness of spirit and build good relationships, and realize coexistence and co-prosperity. At last, we aim to make cycle of virtue happen in reality.